L.E.A.D. Summer Camps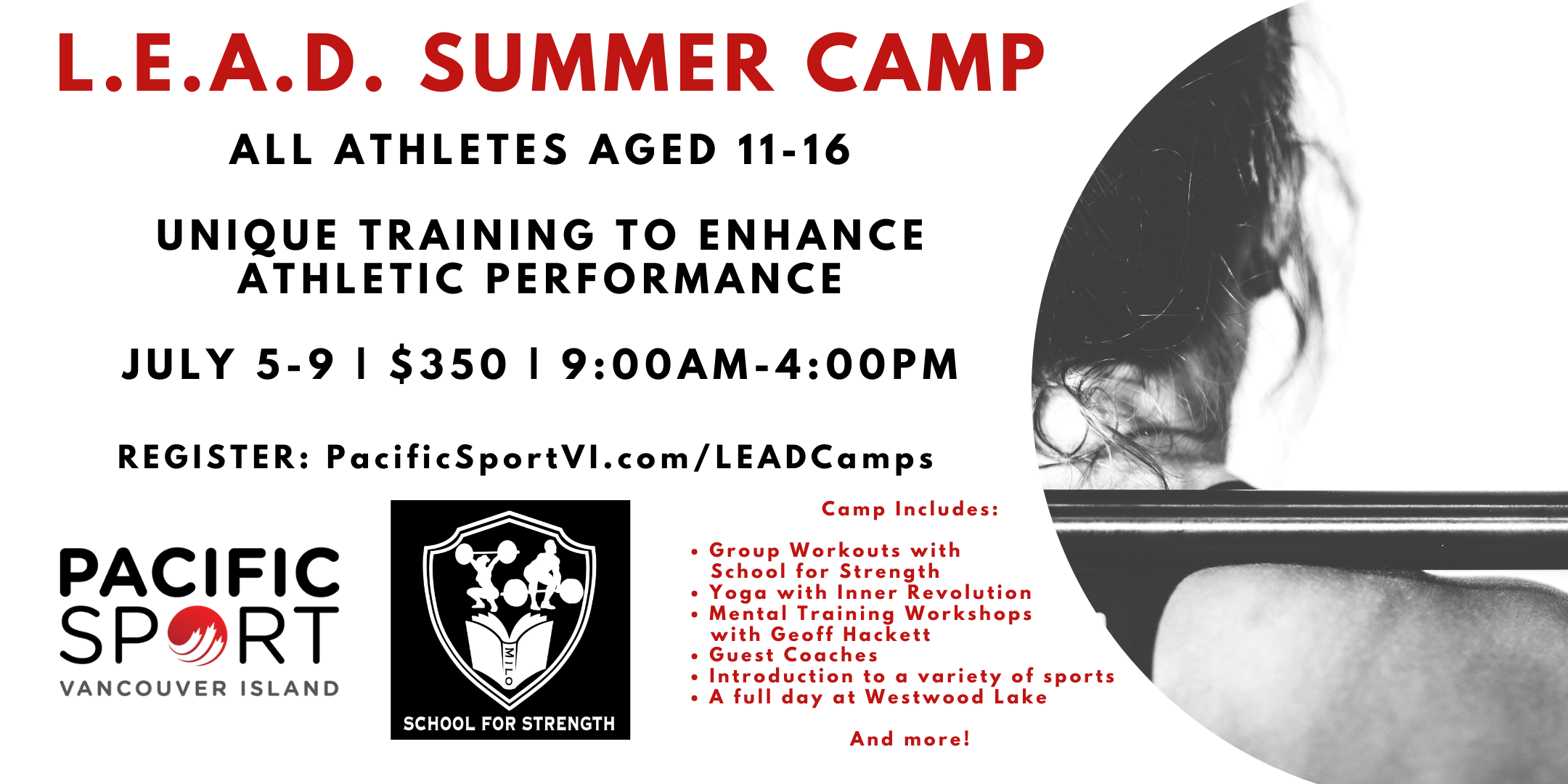 L.E.A.D. (Leadership, Exercise, Athletics, Development) | REGISTRATION IS OPEN NOW!
PacificSport VI's popular L.E.A.D Summer Camp is back for 2021. This year we have partnered with School for Strength to provide a full week of activity and sport! The camps feature strength and conditioning as the foundation, with cross-training, fitness, yoga, and sport development education offered over two separate weeks. Participants will focus on individual skills in different outdoor locations in Nanaimo. This is a unique athletics-driven camp experience, and is an amazing opportunity for young athletes!
2021 Camp Details
This camp is for athletes of all genders aged 11-16.
July 5-9, 2021, 9:00am to 4:00pm
9 to 3:30 pm, Monday for Friday
Group workouts with School for Strength
Yoga classes with Inner Revolution
Mental Training workshops with Geoff Hackett
Guest coaches delivering various sport sessions and small-sided games in track and field, soccer, and rugby
Day at Westwood Lake
Camp participants will be required to provide their own food, snacks, and water.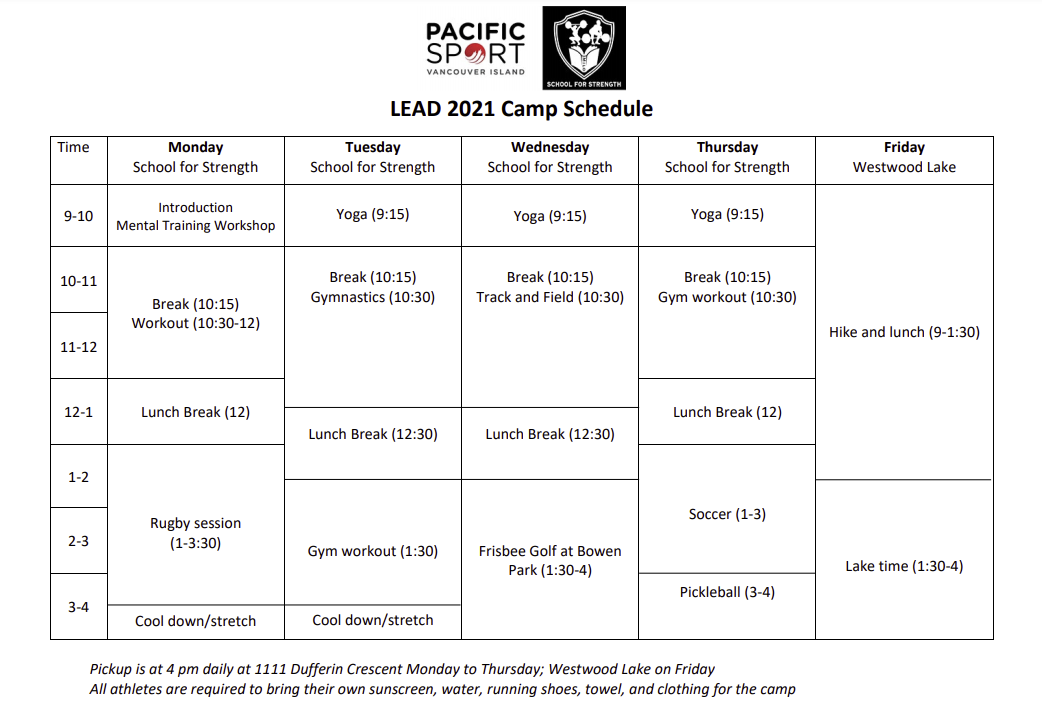 Please email Geoff Hackett if you have further questions.