2023 Elevate Speaker Series
PacificSport Vancouver Island's Elevate Symposium returns for 2023. Join us in person as we host our Athlete and Coach Speaker Series!
Upcoming Workshops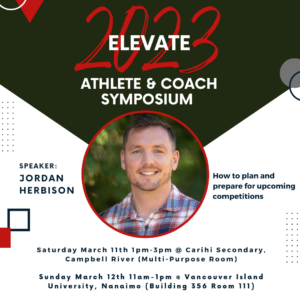 How to Plan and Prepare for Upcoming Competitions with Jordan Herbison
PacificSport Vancouver Island is excited to re-launch our in-person educational events in conjunction with the BC Games Society as we celebrate local athletes and coaches attending this year's BC Winter Games in Vernon.
Event Information: 
Saturday, March 11th, 1 pm-3 pm @ Carihi Secondary, Campbell River (Multi-Purpose Room)
Sunday, March 12th, 11 am-1 pm @ Vancouver Island University, Nanaimo (Building 356 Room 111)
About the Session:
This workshop will help athletes identify and optimize the mental skills they already possess, to better prepare for and adjust during competition. Athletes can expect an interactive session with opportunities to learn from fellow participants
Facilitator
Jordan Herbison is a former collegiate athlete and sports agent, and current Professor at Vancouver Island University in Nanaimo. Jordan was a McGill Sports Science and Craig H. Neilsen Foundation Postdoctoral Research Fellow at McGill University (Montreal, QC). His research program focuses on understanding and optimizing group environments to develop leadership, create participation opportunities, and enrich individuals' experiences in sports, exercise, and rehabilitation settings. Jordan holds a Ph.D. and MSc in Kinesiology (specializing in Sport Psychology) from Queen's University (Kingston, ON)
We will also have former high-performance athletes in attendance who can speak to their experiences in provincial and national competitions. In addition to prize giveaways and local partners in attendance, this is sure to be a great opportunity to learn and network!
 To attend this free event you must register via the link
Target Audience: Motivated athletes aged 11 to 18
If you have been selected to compete at the 2023 BC Winter Games, a Guide to the Games information session will be held one hour prior to the Elevate Symposium (12 pm Carihi, 10 am VIU)
Register for the Campbell River Event
Past Workshops (Watch on YouTube)
Click to View: Periodized Nutrition for High Performance Athletes
Complete Speaker Series (Watch on YouTube)
Click to View: Managing Training Intensity Load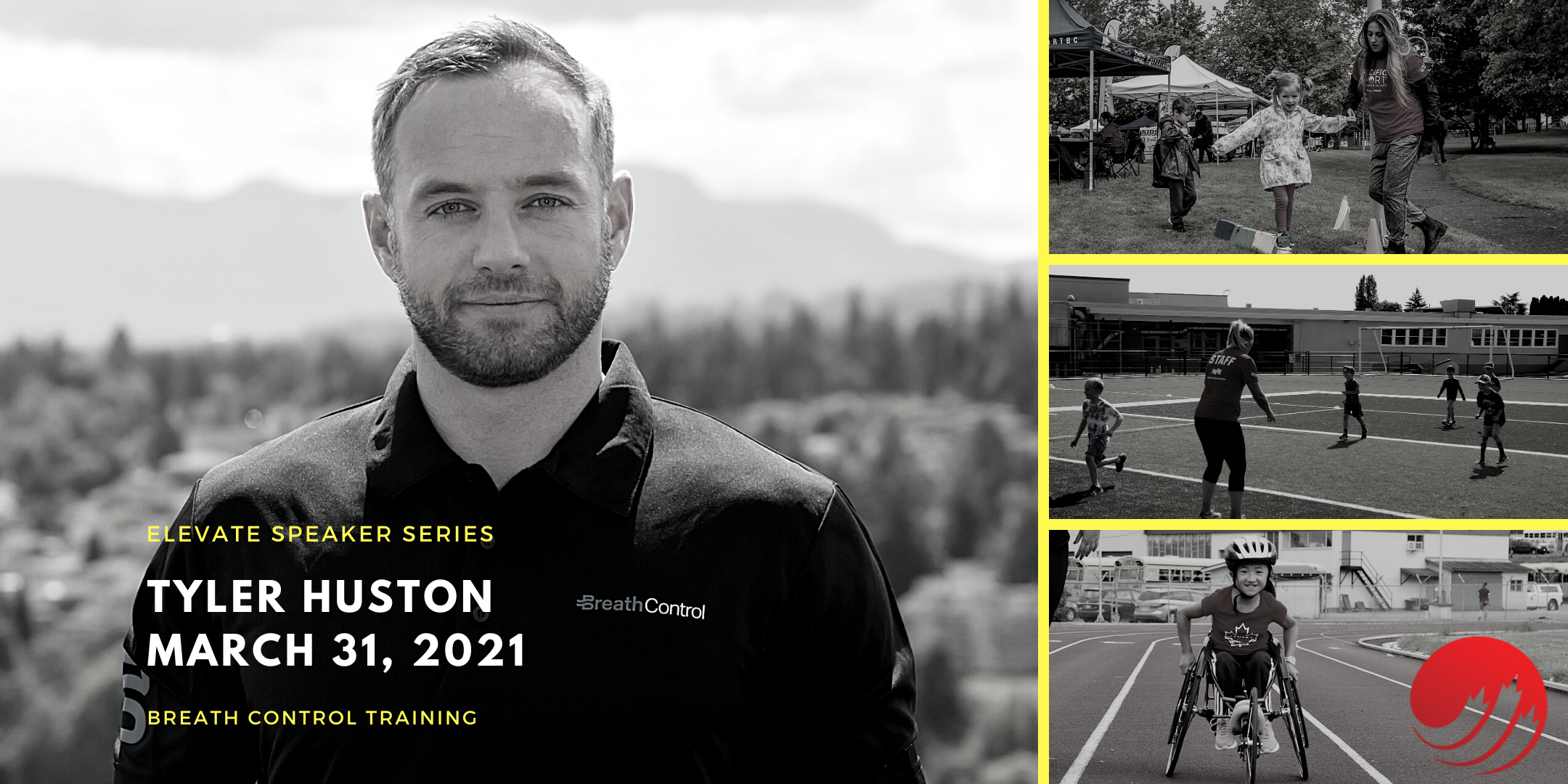 Click to View: Breath Control Training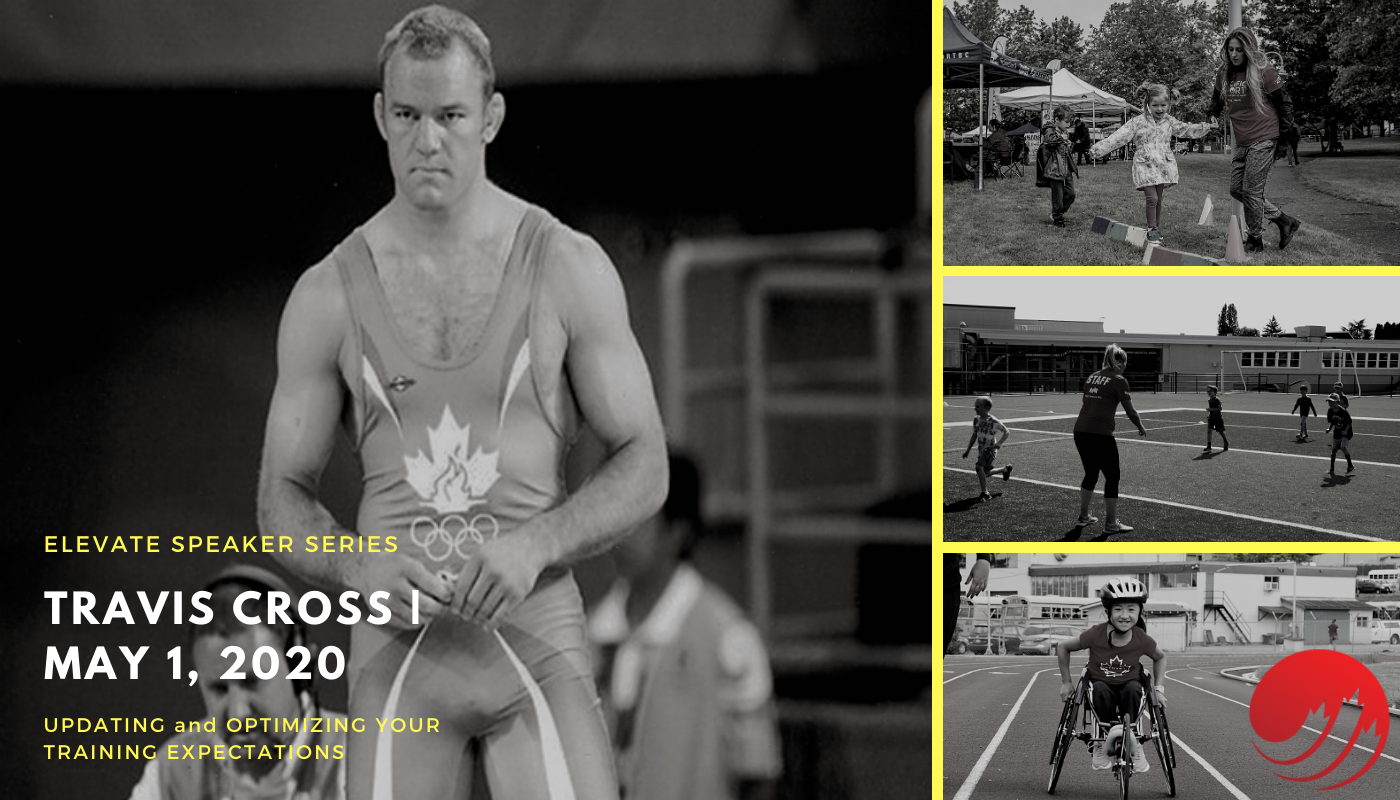 Face-to-Face Elevate Symposiums 2019
Campbell River – Sunday February 9, 2019
4:00pm-8:00pm | Cahiri High Secondary School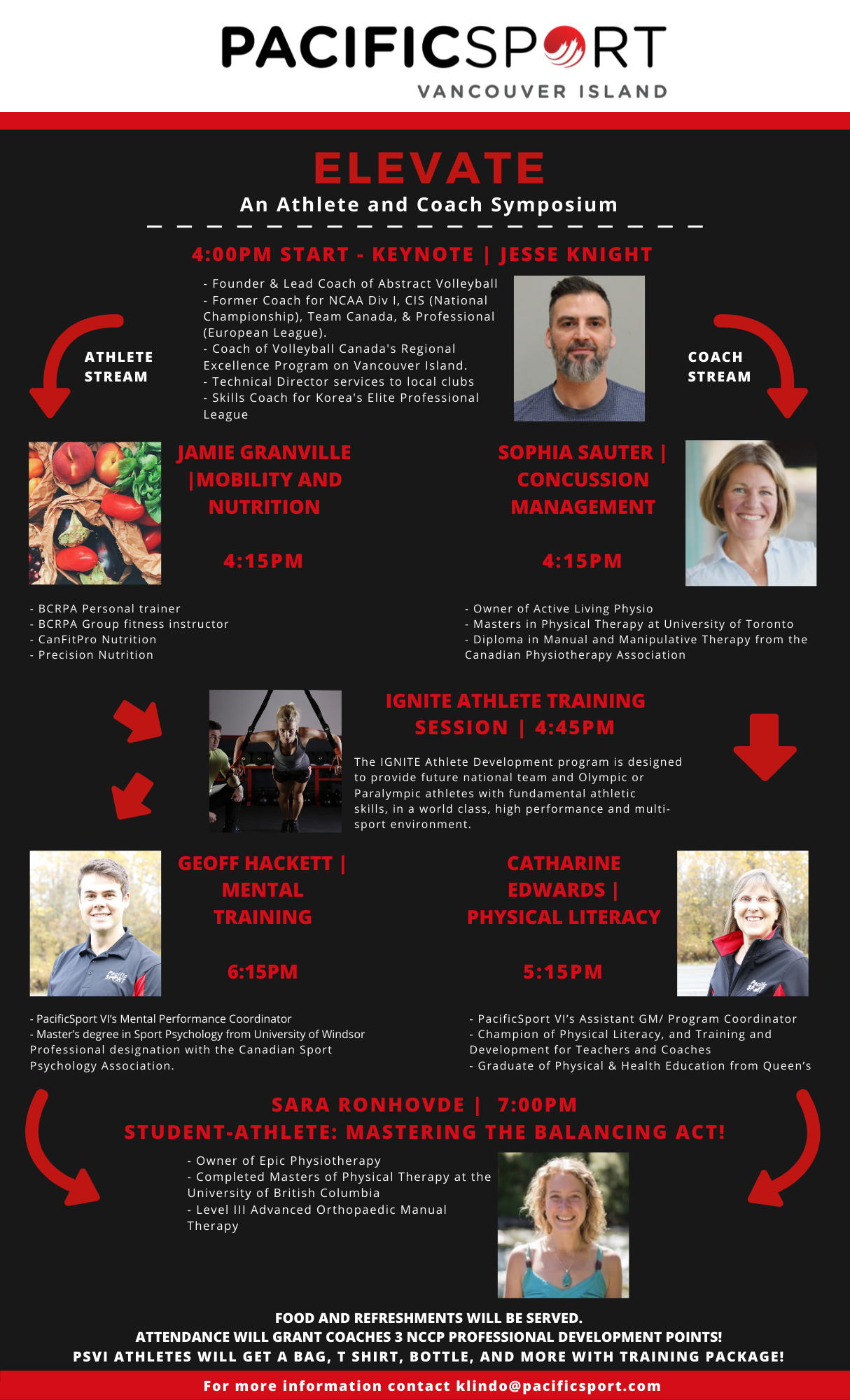 Nanaimo – Sunday February 16, 2019
1:00pm-4:00pm | Nanaimo Judo Club