PacificSport Vancouver Island's Coach Academy is an eight-month program providing coaches with NCCP courses, applied coaching workshops, and mentorship! Following their successful application and admittance into their cohort, coaches will receive quality education through collaboration, connection, and inclusion. The PSVI Coach Academy will be delivered through a combination of online meetings, self-paced work, and mentorship based activities facilitated by PSVI staff, guest lecturers, and experienced qualified coaches.
The schedule for our Coach Academy 2023-24 program is available here.
PSVI Coach Academy participants will receive:
NCCP courses from the Community Sport stream
Interactive courses developed by PSVI based on holistic coaching topics, eg: creating a culture, leadership, how to develop your coach philosophy, and understanding different teaching and learning styles
Mentorship from Experienced Qualified Coaches
Networking Opportunities
PSVI Coach Academy shirt and crewneck
Performance Analysis training and software subscription
Check out our 2022 & 2021 cohorts
Testimonials
This program was a phenomenal opportunity to grow and develop as a coach. I love the way it was run, and PSVI even found a fantastic mentor for me which truly made all the difference. While I appreciated and learned from the multi-sport modules, the Coach Academy classes, materials, and assignments (in partnership with the mentorship aspect) were what really drove my development as a coach and integrated helpful rhythms and patterns of thinking into my day-to-day coaching practice. I also really value moving through a program like this with a cohort. Truthfully, I didn't expect that to be a highlight for me, but getting to connect and grow with other like-minded coaches in the province across different sports is really special and I look forward to staying connected with them. So thanks to you and everyone who is involved with building and running this program. It is absolutely fantastic and I am very grateful to have been a part of it.
 Natasha Little, Kamloops Track and Field Club
Learn more about the Coach Academy
Coach Academy Application
Successful applicants will need to complete three pre-requisites prior to September 2023: NCCP Make Ethical Decisions,  Safe Sport (Online Course) & a Criminal Record Check (including Children & Vulnerable Adults). In addition to these items, coaches will submit a cover letter and resumé. After the application has been received, coaches will be required to pay a $50 registration fee(non-refundable). This fee is taken off the total price of the program.
For coaches interested in the 2023-24 Coach Academy, please apply here.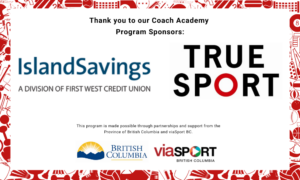 Coach Academy Investment
The PSVI Coach Academy is an all-inclusive investment of $1,250.00.
The $1,250.00 total payment from each coach is significantly offset by a discount offered by PacificSport Vancouver Island. We are proud to invest in our dedicated coaches and are confident that their participation in the PacificSport VI Coach Academy will strengthen the regional coaching landscape.
PacificSport Vancouver Island will be happy to work with successful applicants to create payment plans spread over the course of the year-long academy.
Coaches are also encouraged to speak with their local sport organizations to inquire about funding for coach education or scholarships! Many clubs will be happy to help contribute some funds towards coach education.
Thanks to generous support from our partners at Island Savings and True Sport, upon successful completion of the program each coach will receive a rebate up to $250 (paid by cheque). This is money that can be used at their discretion for their future coaching goals. 
2022 Coach Academy Cohort
Meet the coaches of the 2022 PacificSport VI Coach Academy: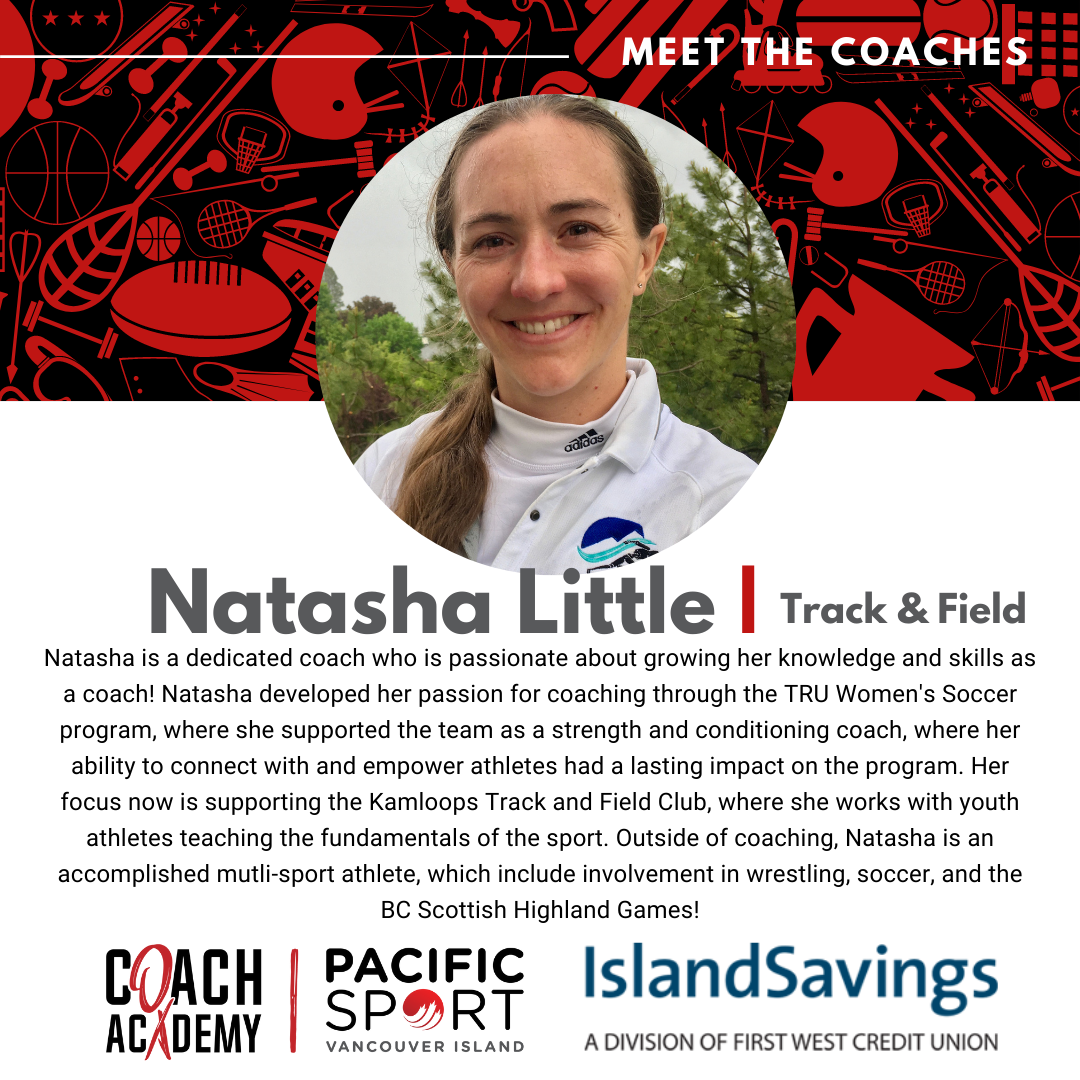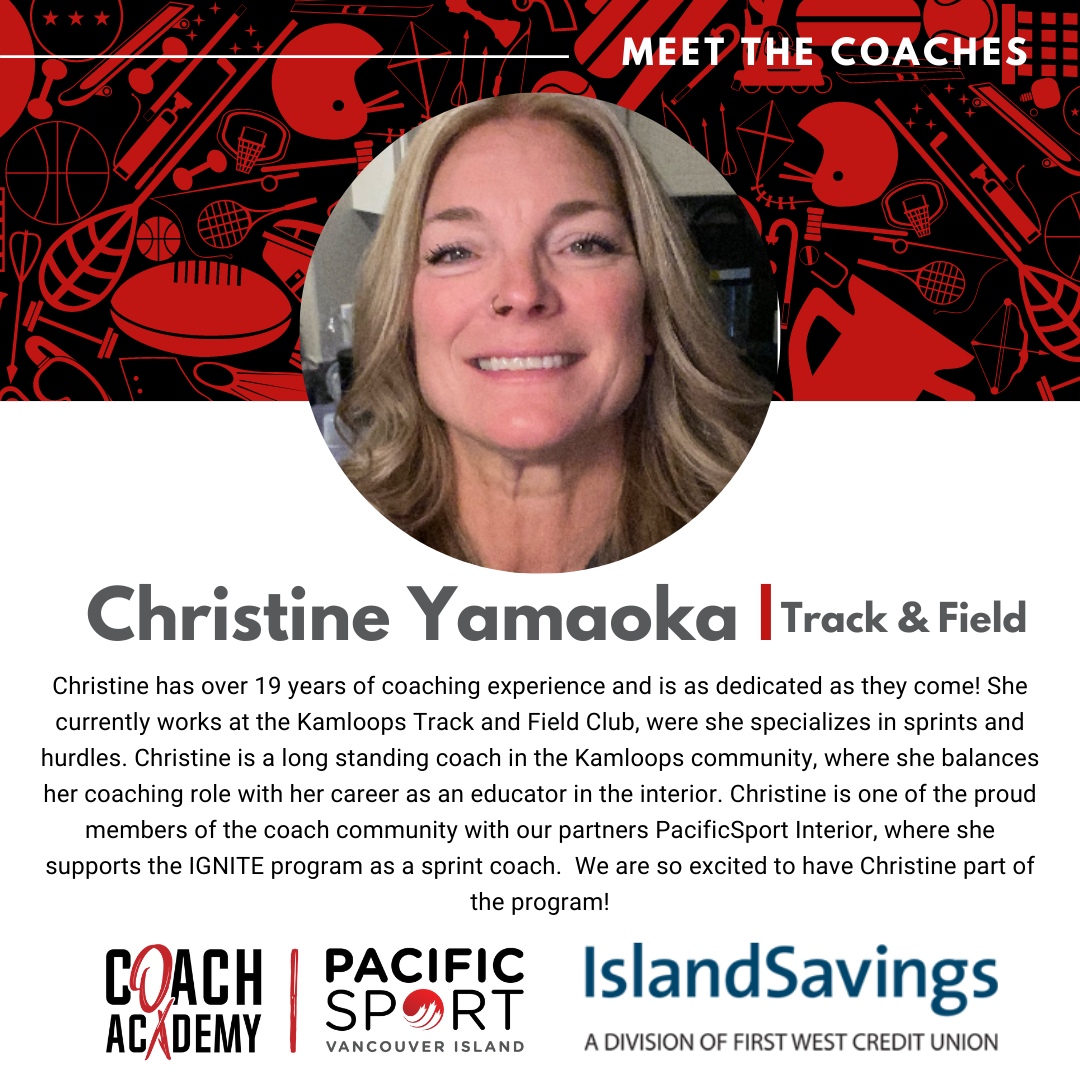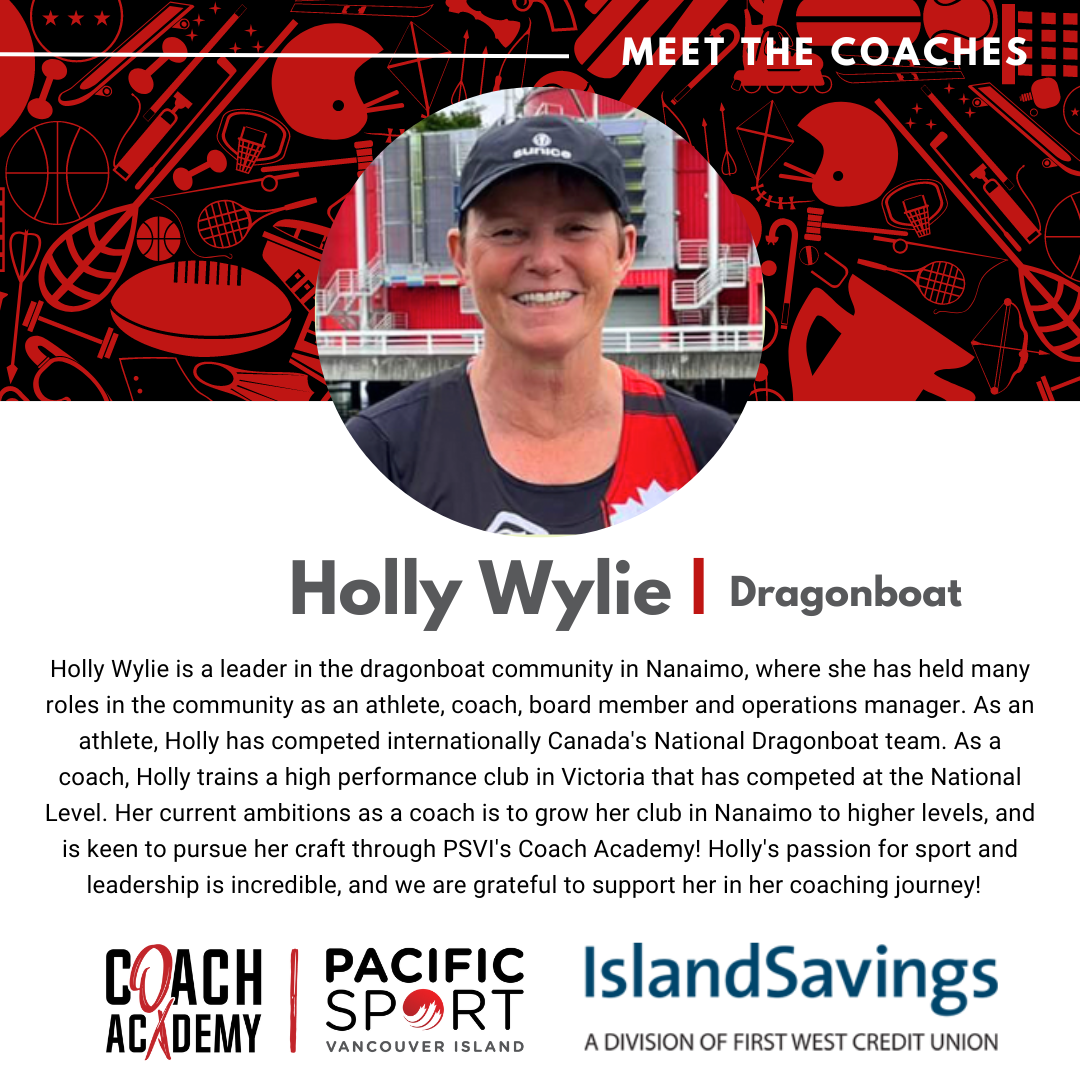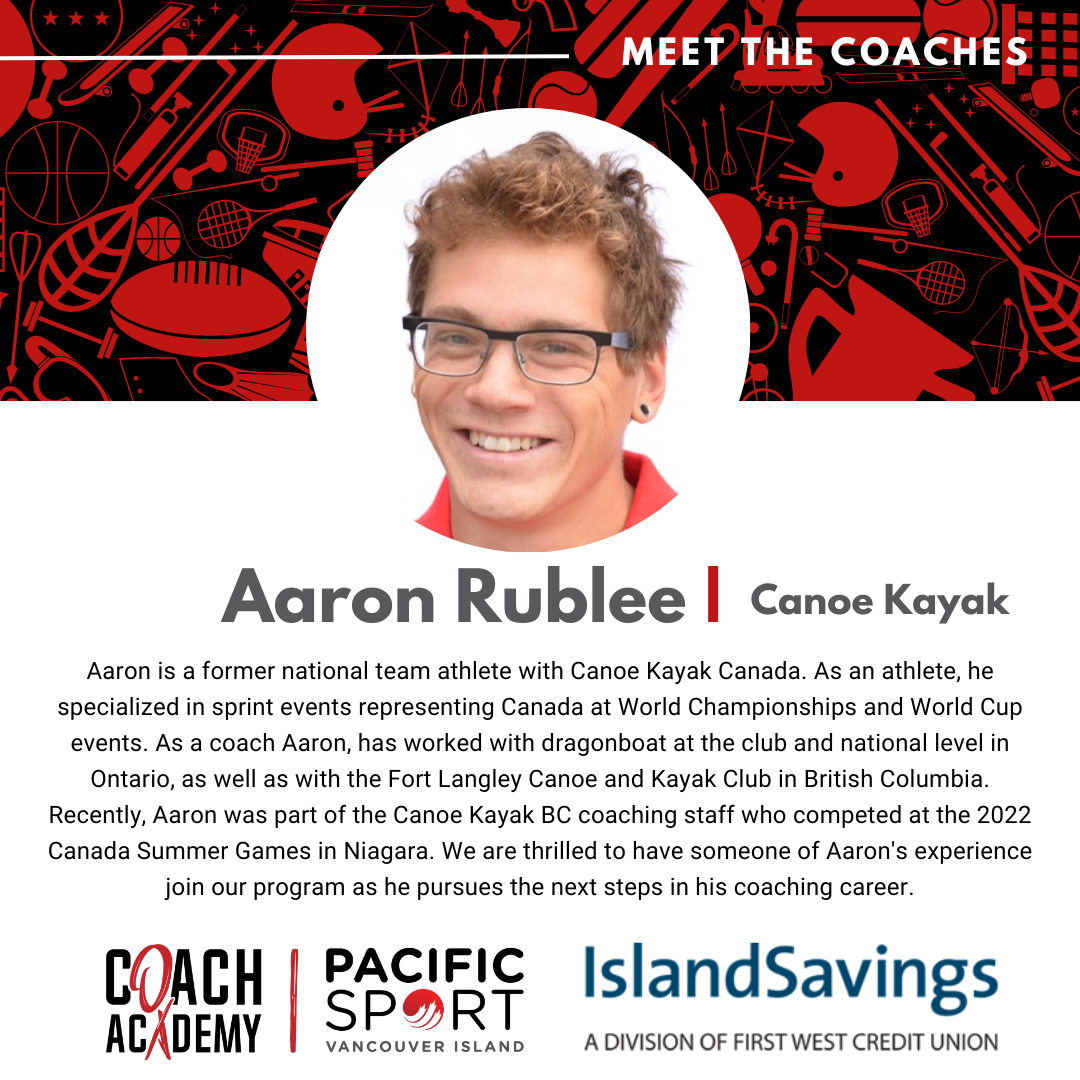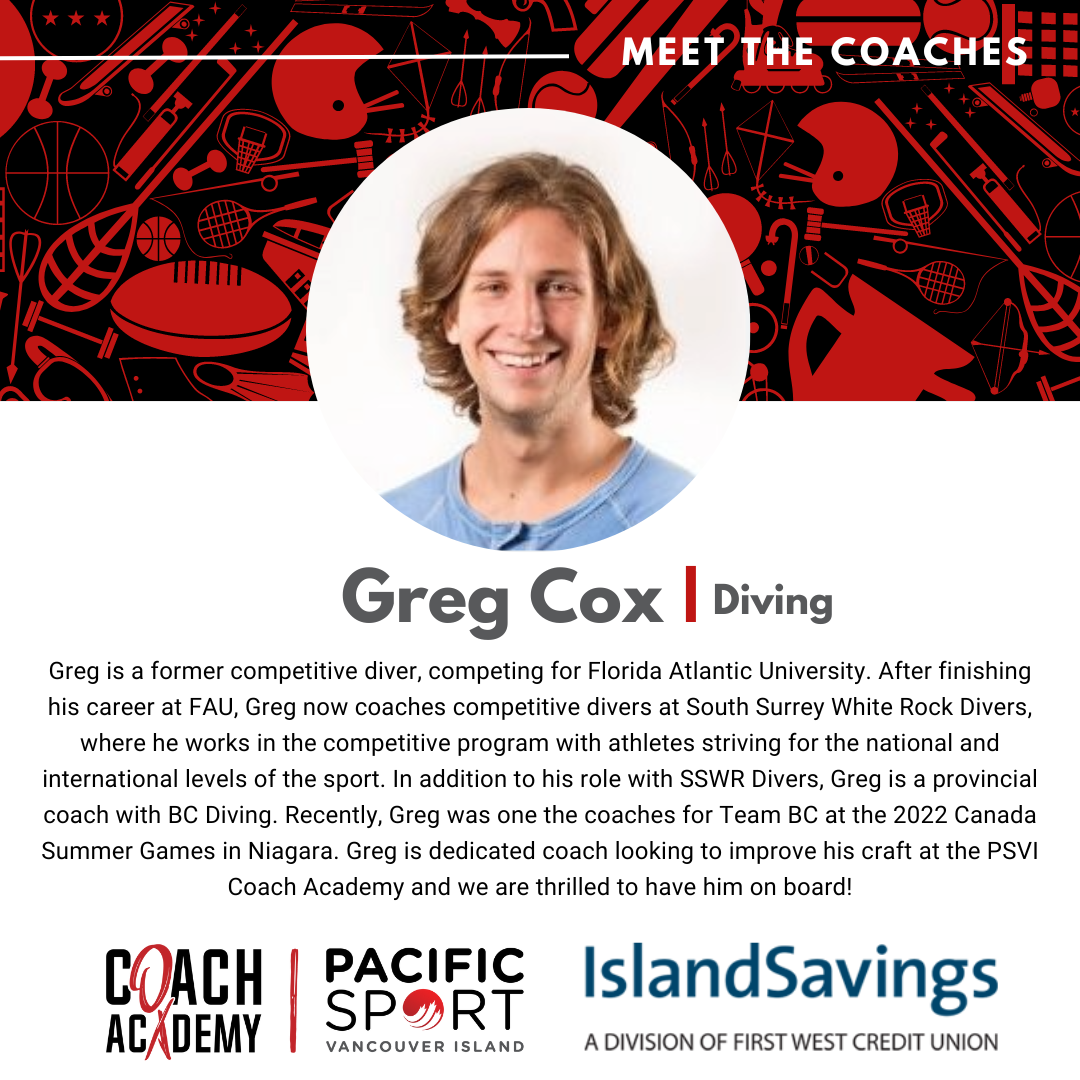 2021 Coach Academy Cohort
Meet the coaches of the inaugural PacificSport VI Coach Academy: