PacificSport Vancouver Island's Coach Academy is an eight-month program providing coaches with NCCP courses, applied coaching workshops, and mentorship! Following their successful application and admittance into their cohort, coaches will receive quality education through collaboration, connection, and inclusion. The PSVI Coach Academy will be delivered through a combination of face-to-face, online, and, mentorship based activities facilitated by PSVI staff, guest lecturers, and experienced qualified coaches.
The 2022-23 Coach Academy is underway. If you have inquiries please email Geoff at ghackett@pacificsport.com
PSVI Coach Academy participants will receive:
NCCP courses from the Community Sport stream *Note: depending on courses a coach has already completed we will work with each individual to ensure they received appropriate offerings
Sport for Life e-Learning courses
Interactive courses developed by PSVI based on holistic coaching topics, eg: creating a culture, leadership, how to develop your coach philosophy, and understanding different teaching and learning styles
Mentorship from Experienced Qualified Coaches
Networking Opportunities
PSVI Coach Academy shirt and crewneck
Performance Analysis training and software subscription
Coach Academy Application
Successful applicants will need to complete two pre-requisites prior to September 2023: Safe Sport (Online Course) & a Criminal Record Check (including Children & Vulnerable Adults).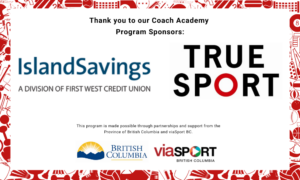 Coach Academy Investment
The PSVI Coach Academy is an all-inclusive investment of $1,250.00.
The $1,250.00 total payment from each coach is significantly offset by a discount offered by PacificSport Vancouver Island. We are proud to invest in our dedicated coaches and are confident that their participation in the PacificSport VI Coach Academy will strengthen the regional coaching landscape.
PacificSport Vancouver Island will be happy to work with successful applicants to create payment plans spread over the course of the year-long academy.
Coaches are also encouraged to speak with their local sport organizations to inquire about funding for coach education or scholarships! Many clubs will be happy to help contribute some funds towards coach education.
Thanks to generous support from our partners at Island Savings and True Sport, upon successful completion of the program each coach will receive a minimum $250 rebate (paid by cheque). This is money that can be used at their discretion for their future coaching goals.
2022 Coach Academy Cohort
Meet the coaches of the 2022 PacificSport VI Coach Academy: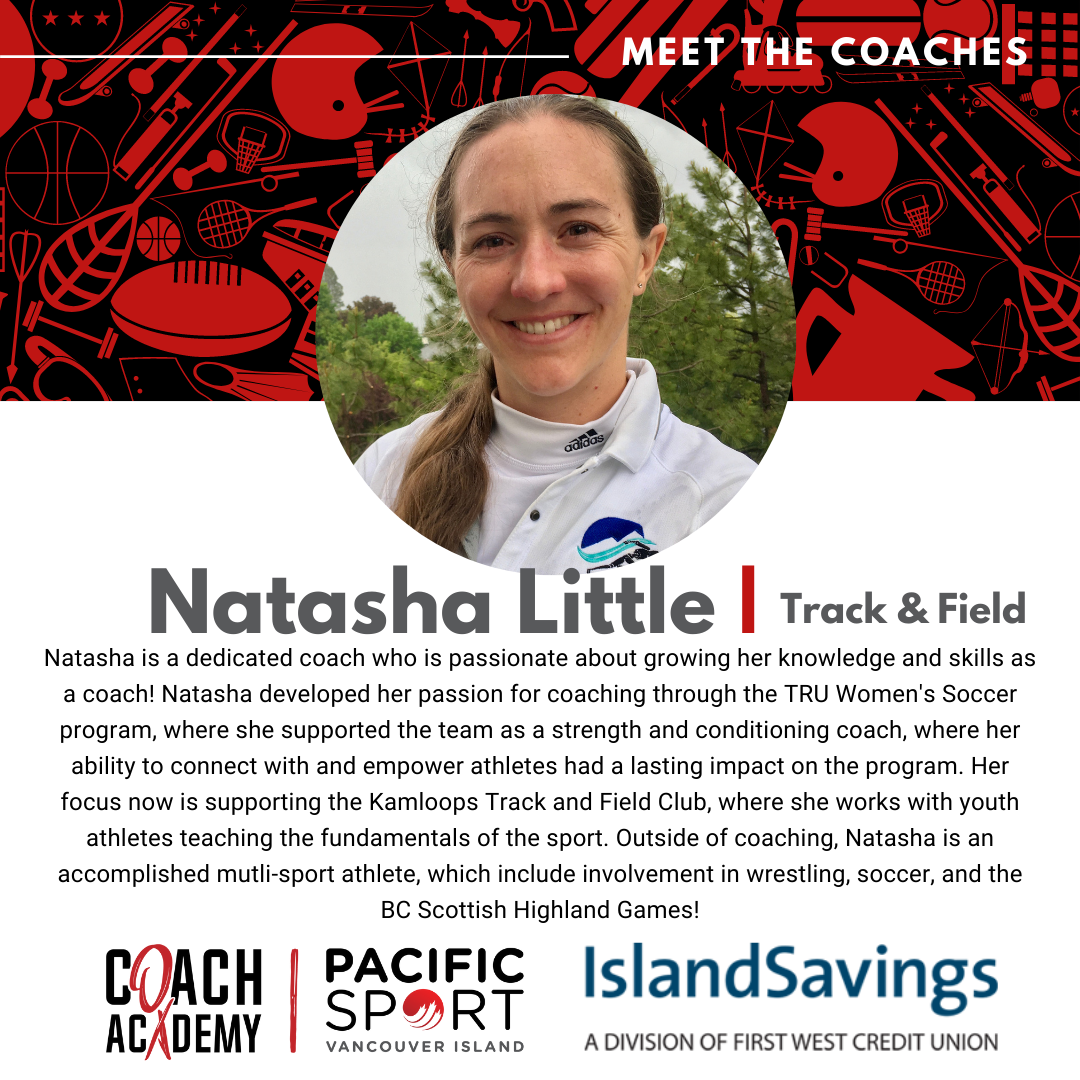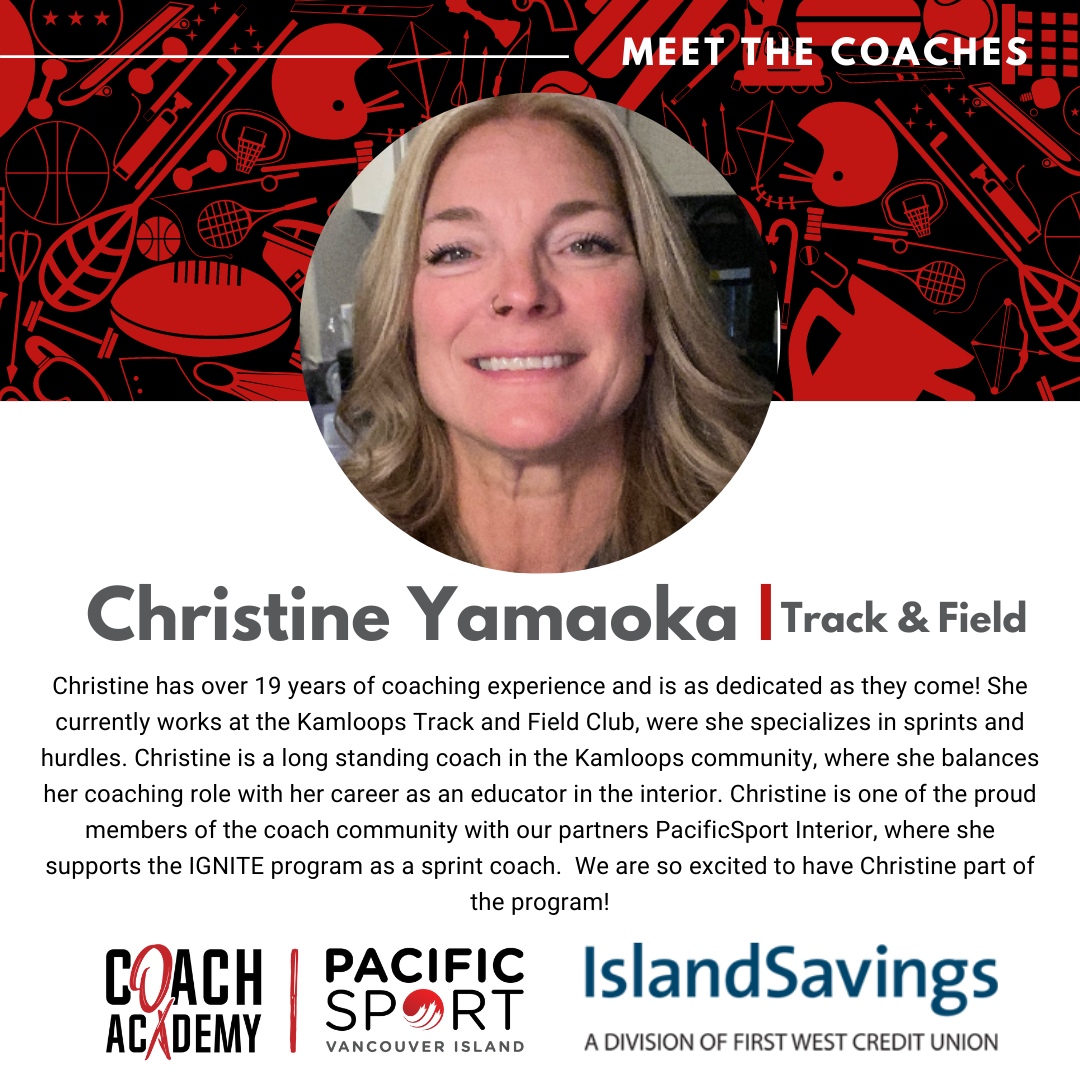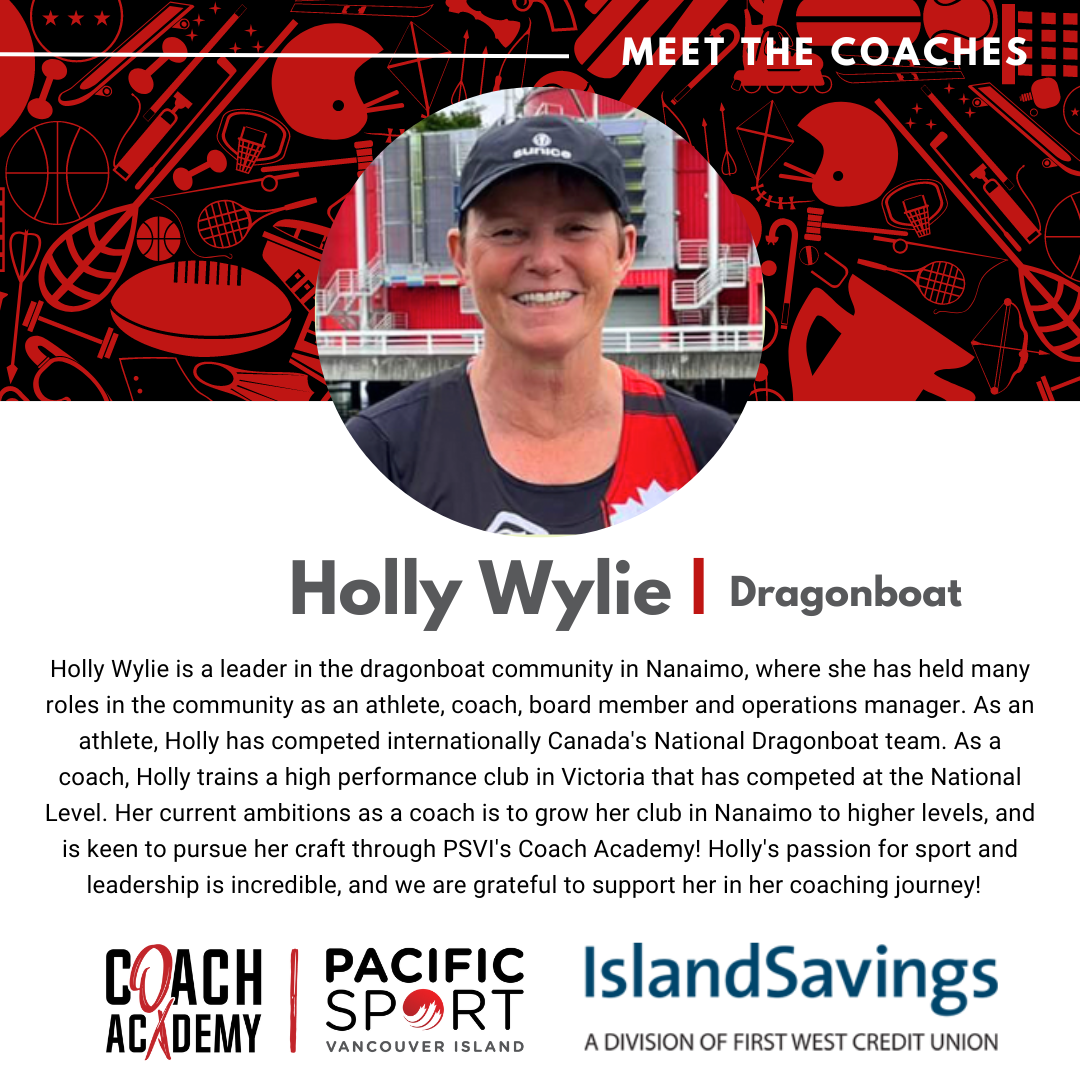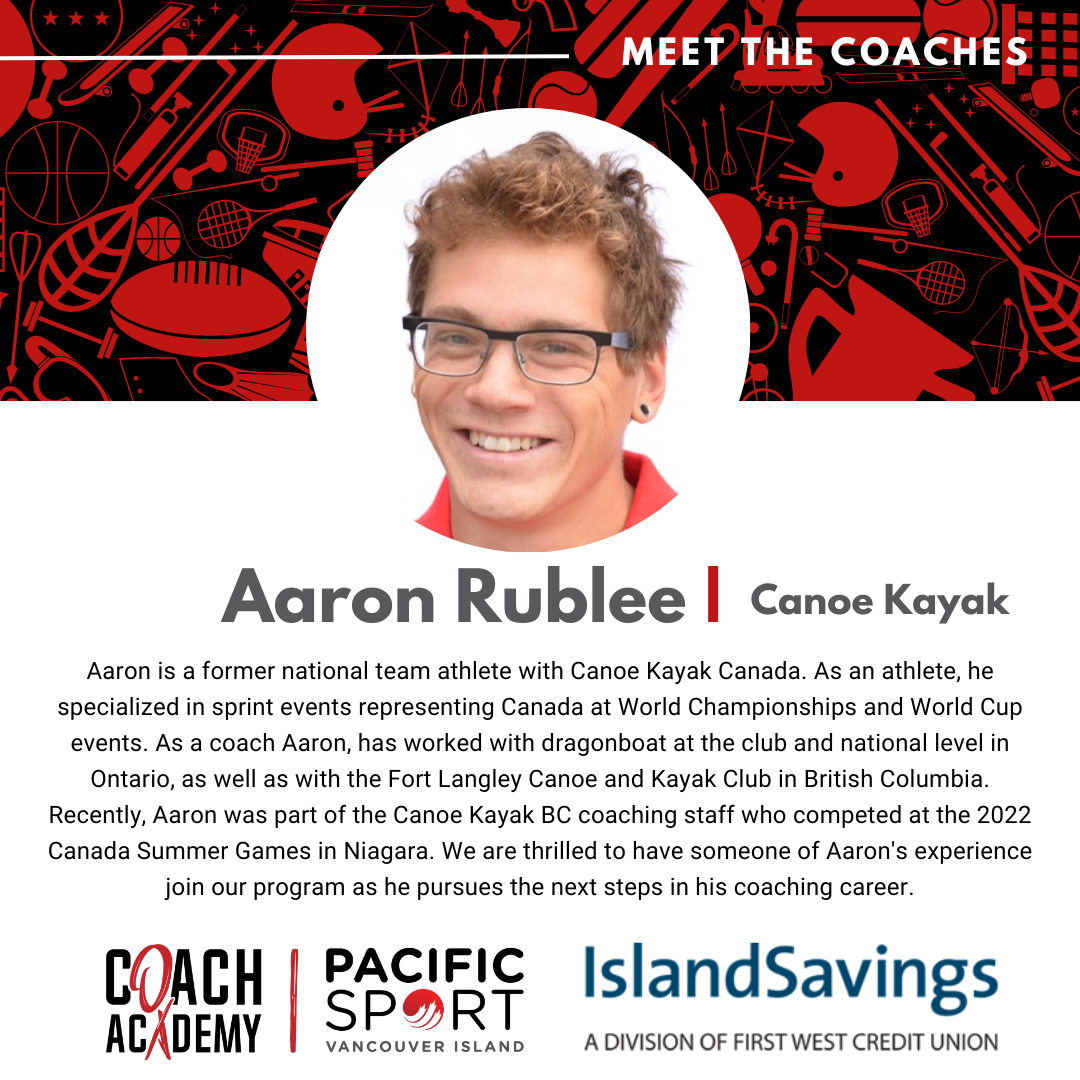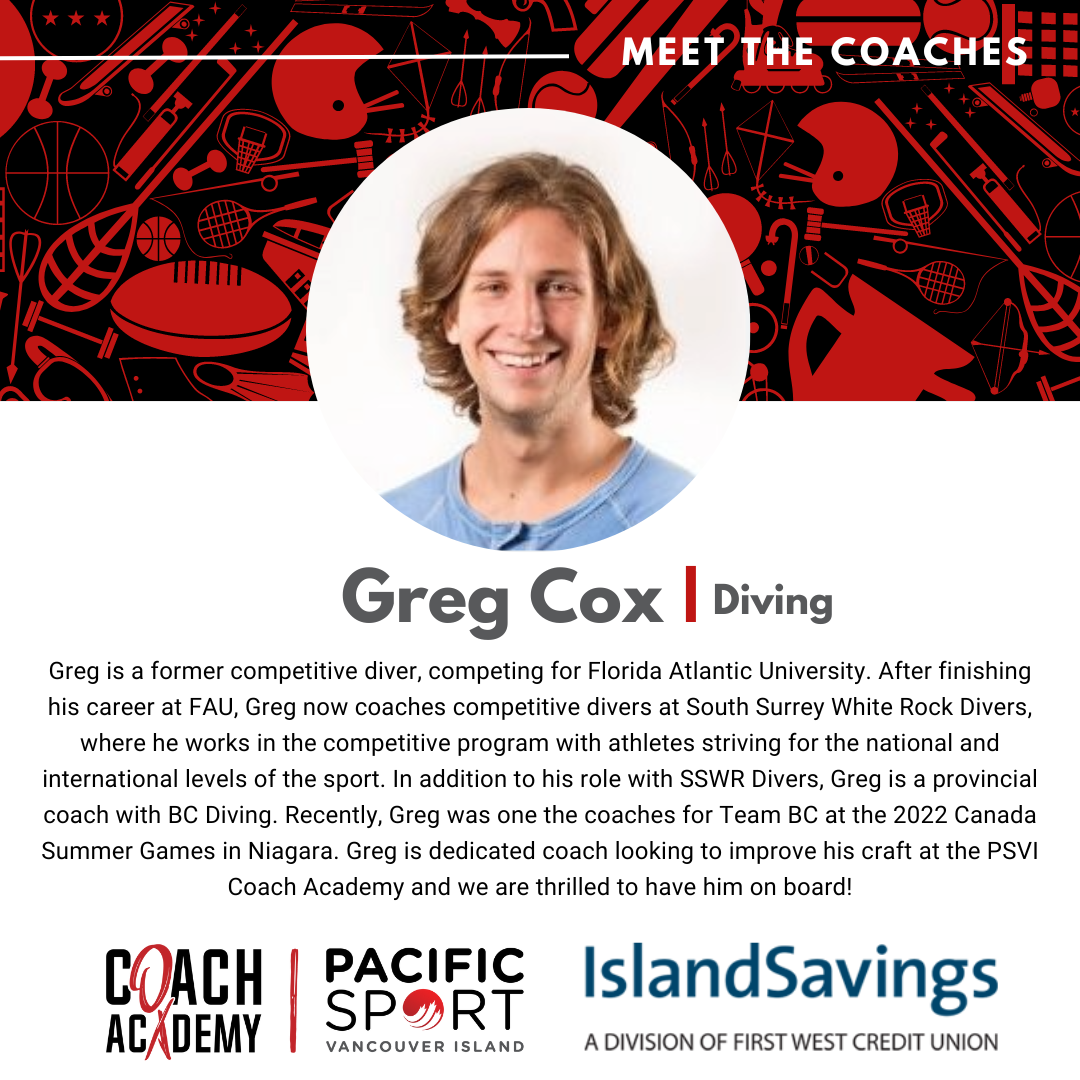 2021 Coach Academy Cohort
Meet the coaches of the inaugural PacificSport VI Coach Academy: