Mental Health resources are not only available for high performance athletes, but to everyone. Pacific Sport Vancouver Island is committed to help its community by providing resources and/or workshops throughout the year, so everyone can feel safe and supported, no matter what.
Here are some useful links:
Kids Help Phone – Kids Help Phone is Canada's only 24/7 e-mental health service offering free, confidential support to young people in English and French.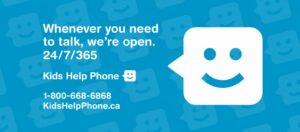 Wellness Together Canada – Wellness Together Canada was created in response to a rise i mental health and substance use concerns since the COVID-19 pandemic. It is funded by the government of Canada and provides confidential, free support for adults, Indigenous Peoples, Youth and Frontline Workers. You can contact them through text, email and phone call.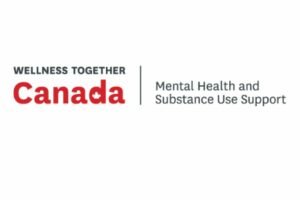 Talk Suicide Canada – Talk Suicide Canada provides nationwide, 24-hour, bilingual support to anyone who is facing suicide.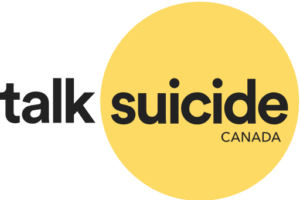 Bell Let's Talk – Bell Let's Talk provides tools to start a conversation about mental health in the classroom, home, etc.

Local Resources
Sunshine Coast Mental Health Services
Phone: 604 885 6101
Address: 5542 Sunshine Coast Highway | Sechelt, BC
Central Island Access Services
Crisis Counselling Clinic
Walk-in single session crisis counselling is offered. No appointment is necessary. Services are offered to all ages free of charge.
Address: #203 – 2000 Island Hwy | Nanaimo, BC
Phone: 250-739-5710
Crisis Response Team Hours
Monday – Friday: 7 a.m. – 10 p.m.
Weekends: 8 a.m. – 10 p.m.
Walk-in Crisis Counselling Clinic
Monday – Friday: 10 a.m. – 6:15 p.m.
Island Health – Comox Valley
Mental health and Substance Use Intake
Address: 941C England Ave | Courtenay, BC
Phone: 250-331-8524
Island Health – Campbell River
Mental health and Substance Use Intake
Address: #207–1040 Shoppers Row | Campbell River, BC
Phone: 250-850-2620
The Vancouver Island Crisis Line: The Vancouver Island Crisis Society is contracted by Provincial Health Services Authority and Island Health to provide the Vancouver Island Crisis Line service to the entire island, the islands of the Georgia Strait, and the mainland communities between Powell River and Rivers Inlet.
We are a registered non-profit agency whose services include 24-hour Crisis Lines, as well as Crisis Chat and Crisis Text services, through which we provide short-term nonjudgemental support, crisis intervention, information, and resources; training in schools with youth, teachers, counsellors, and parents; suicide bereavement support throughout Vancouver Island, as well as regional consultation and workshops regarding suicide bereavement support; and various workshops and customized training addressing suicide prevention, crisis intervention, and communication skills and other three-hour workshops for individuals and agencies throughout our communities.
Vancouver Island Crisis Line 1 800 494 3888
Vancouver Island Crisis Text 250 800 3806
Vancouver Island Resource Database: This database provides resources for individual communities of Vancouver Island, including the area to the northeast of Vancouver Island on the Mainland, and the Southern Gulf Islands, as defined by Island Health.