Support PacificSport Vancouver Island's Sport, Community, & Inclusion Fund
PacificSport Vancouver Island is very fortunate to have partnered with the BC Amateur Sport Fund, the British Columbian chapter of the Canadian Council of Previncial & Territorial Sport Federations , to create the PacificSport Vancouver Island Sport, Community, & Inclusion Fund!
Supporters of PacificSport Vancouver Island and our endeavors to provide athelte, coach, community, and inclusion services and programming throughout our region are invited to make a charitable donation to the BC Amateur Sport Fund, noting that their gift be used to benefit our project! Donors will receive a charitable tax receipt from the BC Amateur Sport Fund.
Donate now
Donations to BCASF to benefit PacificSport Vancouver Island's Sport, Community, & Inclusion Fund can be made online – please visit our project's donation page by clicking here.
Thank you for your support!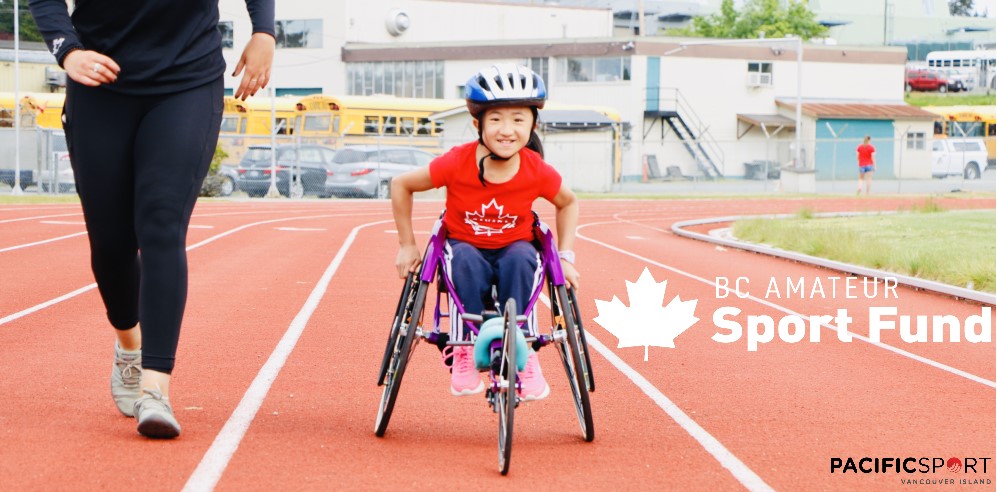 ---
Support PacificSport VI WheelKids – Playbook Download by Donation!
Are you a parent, recreation leader, teacher, coach, or community memeber looking for ways to include wheelchair users in your active play? The PacificSport VI WheelKids playbook includes 39 pages of information, games and activities tailored for children (and adults) who are wheelchair users.
We are pleased to offer the WheelKids Playbook to the community by donation. The suggested donation to receive the electronic Playbook is $10.00 and all donations can be made via etransfer to jisbister@pacificsport.com– Please put WheelKids Playbook as the etransfer message.
Please email Jade at jrichardson@pacificsport.com once you have made your donation and a copy of the WheelKids Playbook will be emailed to you. If you or your organization cannot afford to donate please send an email to jrichardson@pacificsport.com and we will work with you to provide these valuable resources.