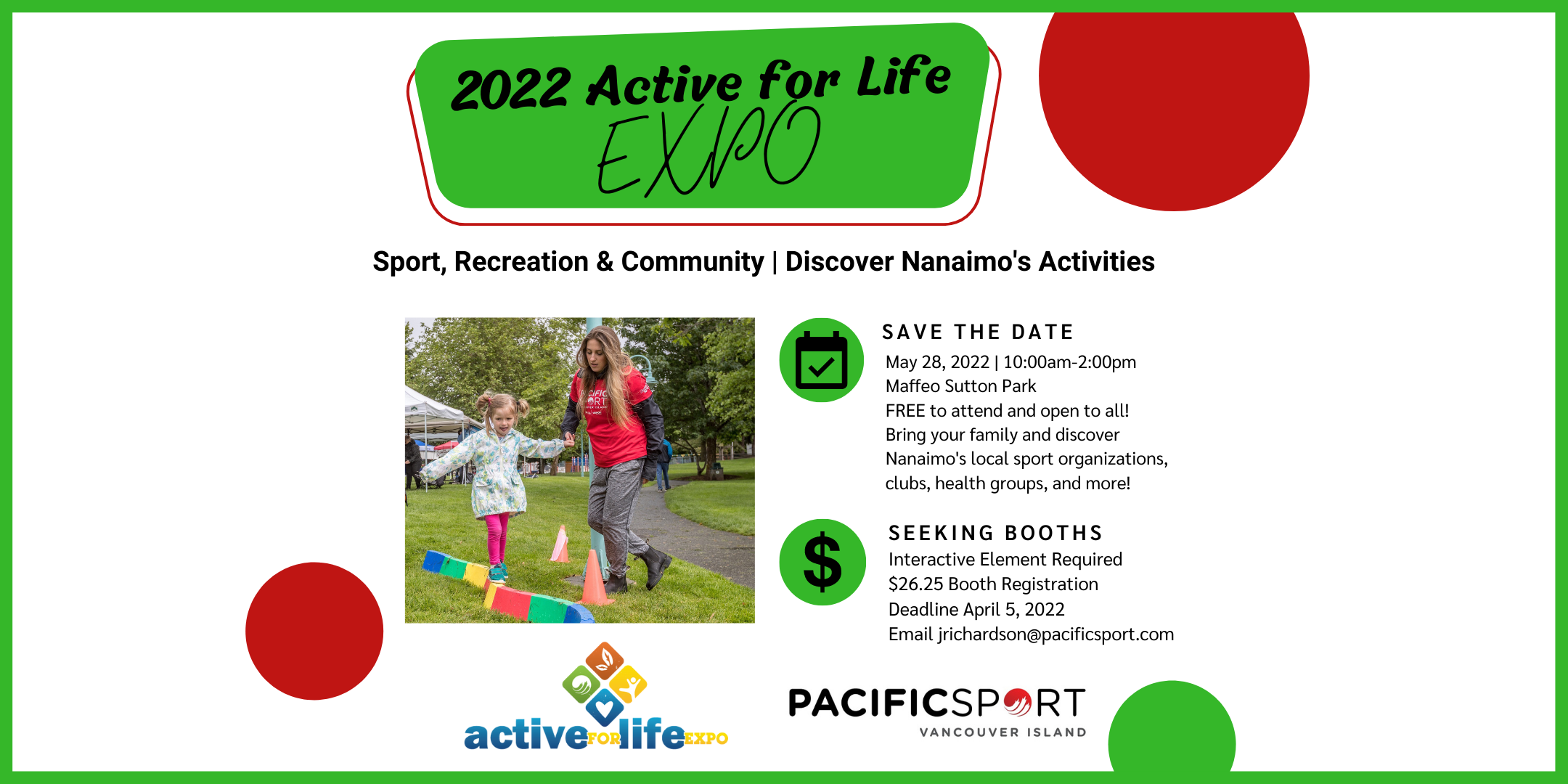 The Active for Life Expo is back this Summer! Save the Date: May 28, 2022
The Active for Life Expo is an exciting FREE event bringing together many of Nanaimo's local sport organizations, activity clubs, health service providers and more.
People of all ages and abilities are welcome to take part in this event and connect with community member, organizations, and partners. 2022 marks the fifth Active for Life Expo! Thank you all for your support over the last four expos, and your understanding during the two we missed due to the Covid-19 pandemic – we are excited to see your smiling faces once again this Spring!
Date: May 28, 2022
Time: 10:00am-2:00pm
Location: Maffeo Sutton Park, Nanaimo
Cost: FREE!
No registration required. Make a day at the waterfront by visiting the Expo, the newly upgraded children's park, walking the pathways, or even trying so local ice cream or food trucks.
Families and individuals are invited to join us for this fun-filled day where attendees can engage in short sport demos, learn about programs that fit their family's needs, and enjoy one of Nanaimo's most fabulous parks!